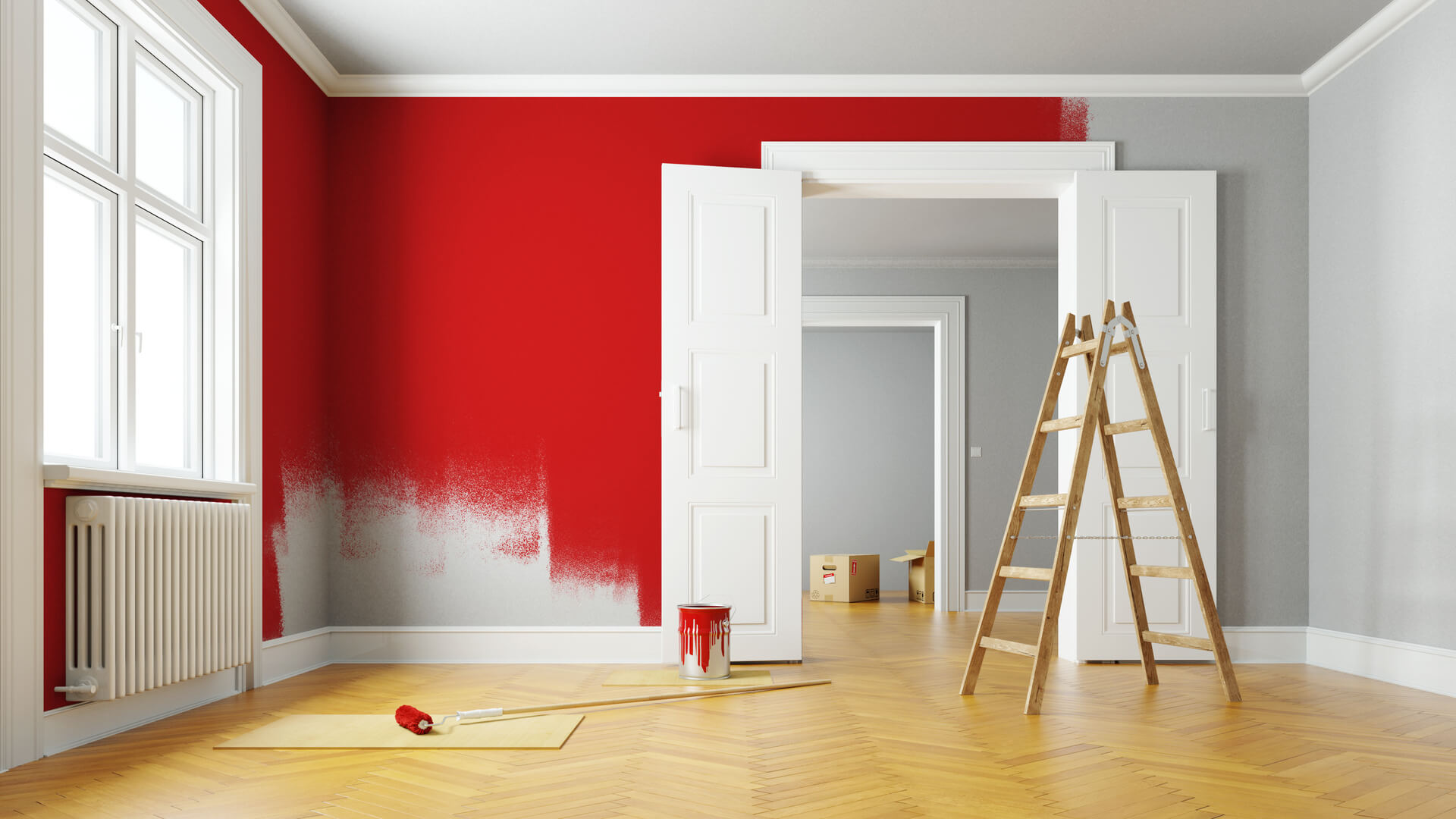 Some homeowners hesitate to spend money on repairing before selling their houses, whereas some are more into updates even when they are selling out their homes. Both types exist, and they make different decisions depending on their goals. Let's discuss whether you should fix up your house before selling it or not. Homeowners like to renovate their houses to attract buyers. The reality is a bit complicated because some updates will not raise the value of your house and might not appeal to all buyers. It would be best if you had a strategy to renovate your home, which is on sale. And, yes, it makes sense to fix up your house, but only the right and calculated thinking will increase its value.
The cost of remodeling your house will usually increase the value of your home by about 60-70% of what you paid. It also depends on where and how much you are spending. Some prefer touch-ups, while some are into significant changes to make the house look more appealing. Both ways work differently but spending a considerable amount of money on unnecessary things will not make sense for a place that will be sold soon. If you spend on the correct issues, you will get enough in return. Moreover, there is a difference between generated profit and value. The value will increase, but it may not provide you with the profit.
How Remodeling Will Increase Your House Value?
If you are planning to sell your house, your first concern must be about which remodeling project will work for you. You don't have to pay too much for the things that the buyer won't even notice. Remodeling your house will benefit you in various ways. People often ask how fixing up the place that is for sale will do good for them, so here are the answers:
House with no repairs attracts buyers.
It is so apparent that we will return immediately if we go for house visits that need so many repairs. No one wants to pay a considerable amount for the house and then for the remodeling. Either it will disappoint the buyer or will decrease the value of your home. The buyer will pay according to the repairs, and the market value of your house will go down. Hence, considering those repairs before selling your house will make it more profitable and valuable.
The updated house looks good.
Some buyers don't even enter the house that needs a bunch of repairs. Also, the front look of your home is a kind of the first impression. Therefore, you should work on the remodeling of the front appropriately to impress the buyers. Your house value will be increased if it looks good ad has an attractive exterior.
Buyers like to have a house that is ready to move.
A house that is ready to move will always impress the buyer. Research has shown that young couples don't prefer remodeled homes because they love to do it independently. At the same time, all the other buyers than young couples take an interest in a move-in ready house. They don't want to spend their time, effort, and money on remodeling the home. So, it means many buyers if you offer them a house that is already renovated.
Renovating the House to Stay Profitable
When it comes to the profit or pay off, it is a bit complicated. Not every renovated house pays you off. Before you plan to remodel your home, you have to think about the local market. Also, talk to the real estate agent to know whether it's the time of seller's market or buyer's market. Get an idea about the value and condition of your neighborhood so that you can remodel accordingly. Once you are done with all the considerations before remodeling, begin with the selection of target areas.
⦁ Kitchens and bathrooms
In the real estate market, it's pretty common to hear that kitchens and bathrooms sell houses. There is no wrong with it; the first thing that attracts the buyer is the kitchen area of your home. Spending on the kitchen countertops, flooring, sink, and cabinet painting is undoubtedly a good investment for the seller.
If your house is updated, but bathrooms and kitchens have many repairs, no buyer will agree to buy it. Never leave that area as they are. You can go for complete room remodeling or some slight changes; it depends on your choices and budget. These bathroom and kitchen fixations will improve your house value.
⦁ Landscape Maintenance
That first sight of the house from the car contributes a lot to the sale. Buyers don't even bother to step out of the vehicle if they see an overgrown Landscape. No one wants a house with a messy garden with big holes, trees all over the roof, no plants, and a dirty front. Well, landscape maintenance won't cost you a lot. You can also do things that are affordable and beneficial for your house. Trim the trees, pressure wash, plant some flowerful plants in your garden, fill the holes and go for mulching for an appealing and clean look.
⦁ Minor Repairs
When we are busy remodeling the target areas of the house, we often forget or ignore the minor repairs. Such repairs require our attention before it disappoints the buyer. Things like drywall, broken doorknobs and scrambled ceilings are mostly on the list of ignored repairs. Fixing up such issues is relatively cheap. So, why avoid repairing them?
Exterior or Interior?
The national home renovation averages for the year 2020 show that the exterior of the house matter more than the interior when it comes to the renovation of the house before selling it. Well, we all assume the opposite, and it's pretty common to think that way. Interior is what makes living comfortable and peaceful. At the same time, the exterior makes it look appealing and satisfying. You should maintain the house's exterior because it's the first impression and the favorite of many buyers. With a striking exterior, you get a chance to put a remarkable impact on the buyer's mind to make them view the rest of the house with happiness and excitement.
Things to Consider Before Renovating Your House Before Selling It
Every buyer is different so as their needs. Remodeling your house before selling it will surely benefit you, but that doesn't mean you get disappointed if things go unexpected. Now when you are well aware of the areas to target, and the benefits of the renovation before selling, it's time to get into a few points that help you renovate accordingly:
⦁ Your expectations may not go the way you wanted. Therefore, there is nothing to feel wrong about. You are selling a house, and you are dealing in the real estate world. You should know the market keeps changing and that there are chances that you can't recoup the total cost of renovation. The renovations usually increase the house value, but in some cases, the opposite happens. You have to be ready for that before start remodeling because not all buyers want a ready-to-move house. Instead, some require blank slates so that they can renovate accordingly to their choices.
⦁ No one can predict the time for the sale of the house; it may take a couple of days or a year. So, when you renovate the home, think about your needs as well. It will be good for you to place yourself in the buyer's shoes first because if the house takes longer to get sold, the renovations should make you feel comfortable to live in. This way, you will wait for the appropriate offer happily, which means no wrong decisions. You can talk to the real estate agent to get an idea about the current market and buyer needs.
⦁ The main purpose of your remodeling is to increase the home appraisal value. We have seen people spending money on renovations that don't even contribute to a value increase. You will get more money on your property sale when you fix significant issues instead of cosmetic improvements.
⦁ Look for the renovated houses in your neighborhood. This way, you will get to know about the buyer and seller needs. After the visit to some of these renovated houses, you will be able to make correct and profitable decisions about your home's needed repairs.
⦁ Hire a professional to get your job done if you are unable to improve. To save a few bucks, you can't just affect your property and its ⦁ value. Don't ruin any of the areas of your house for the sake of money. The impact of such things will be ultimately spoiling the sale price of your home.
Conclusion
Does it make sense to fix up a house before you sell it? The answer is simple but not suitable for every seller. It totally depends on the market and the renovations you have done. Sometimes, you get to see a profitable increase in the sale price of your house, whereas sometimes, you are even unable to recoup the cost of the remodeling. You can't make changes imagining the buyer needs that will visit your home. Therefore, it's better to go for essential and profitable renovations and then finding an appropriate buyer. Before fixing up and selling your home, know about the housing market situations and go for the relative repairs, which are likely to return most of the investment with profit.